DOCG CHIANTI RUFINA RESERVE "POGGIO GUALTIERI"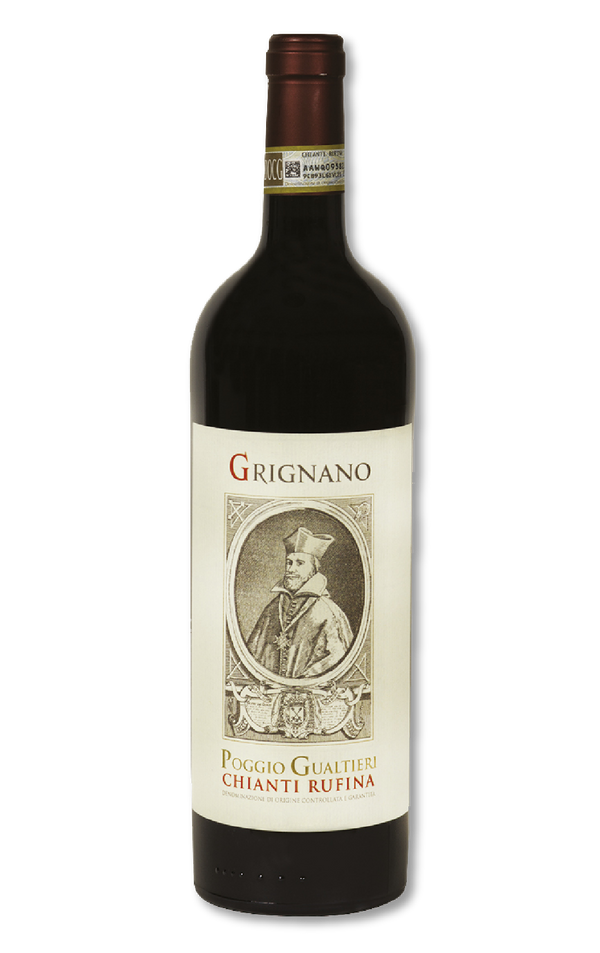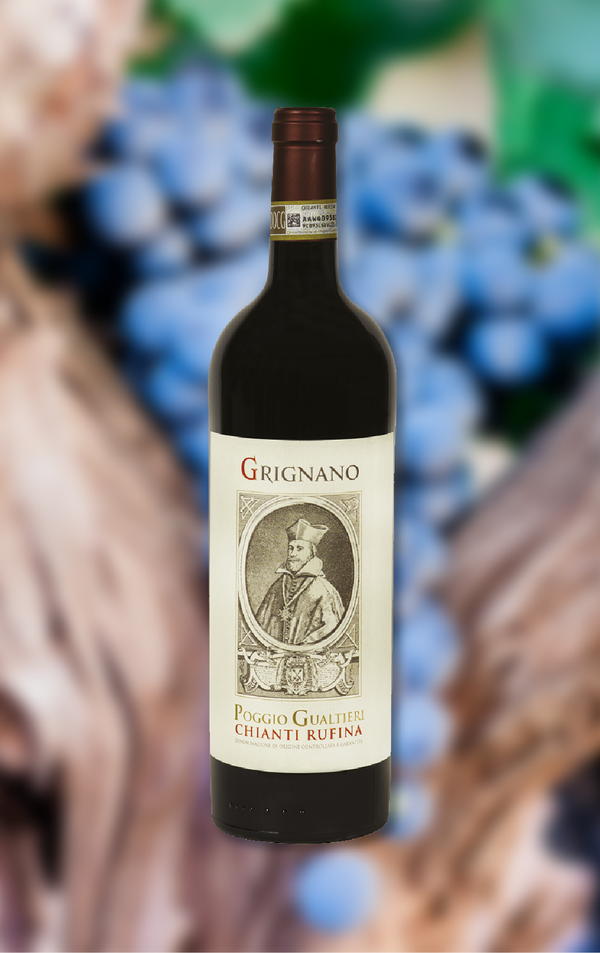 DOCG CHIANTI RUFINA RESERVE "POGGIO GUALTIERI"
Color: very ruby red intense.
Smell: Great complexity. They emerge Note of little ones fruits reds, Which raspberry, currant  red and cherry, which blend with the notes vanilla and spice that up arise  from refinement in wood.
Flavor: great structure ed elegance. There plot tannic Yes presents very sharp pain ed the tannins  soft. The ending is long.
Typology: Chianti Rufina DOCG - Reserve
Surface conferring vineyard: 2 ha of the Poggio vineyard Gualtieri
Altitude: 350 m above sea level
Exposure: Southeast
Soil: Clayey limestone from alberese
Vineyard age: 20 years
Plant density: 5000 stumps / ha
Grapes: 90% Sangiovese is 10% others grapes to berry red authorized from Region Tuscany.
Surrender: 60 q.li/ha
Epoch of harvest: 4° week of September is 1st week of October.
Vinification: in stainless steel tank a temperature controlled
Malolactic fermentation: in barrels of 18 hl and barriques 
Aging:  15-18 months for 50% time in 18 hl barrels in Slavonian oak and 50% time in oak barriques French.
Refinement in bottle:  minimum 12 months